Our organisation
Image gauche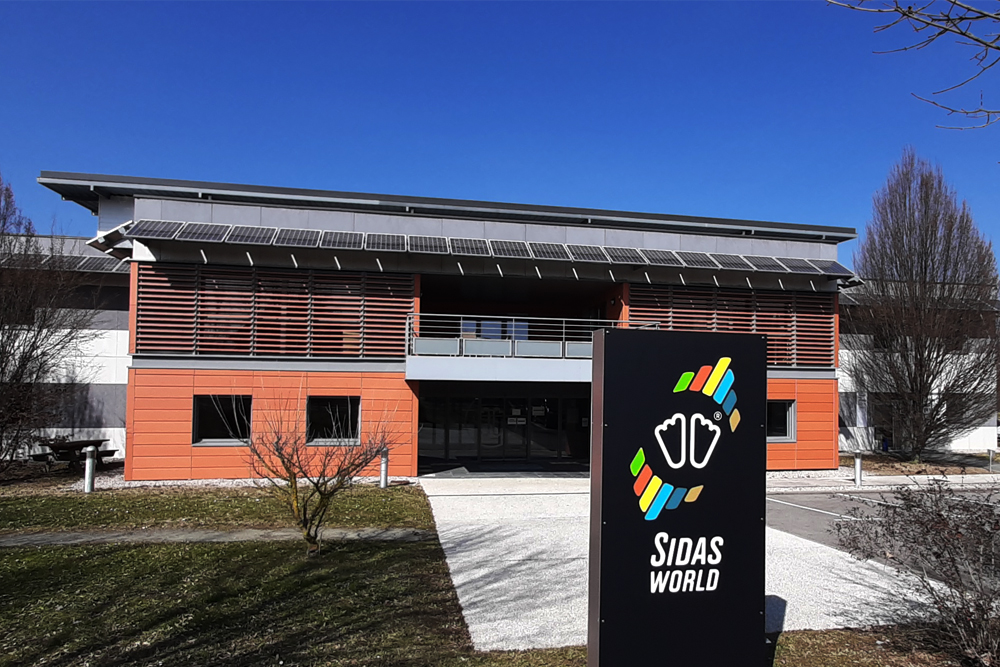 Texte
Sidas World's headquarters are located in Voiron, Isère. The Sales, Human Resources, Administration and Accounting teams, as well as the Sports Orthopedics Centre are all located here.
HOW TO GET HERE
Texte Gauche
Sports Orthopedics Center (Voiron - France)
The Sports Orthopedics Centre's mission is to utilise innovative podiatry techniques in the prevention of issues and injuries related to sports and everyday life. Our specialists make custom foot orthotics and ski boots. They're available to address your foot problems by providing you with long-lasting solutions.
For everyone: children, adolescents, men, women, the elderly, athletes, pregnant women.
And for all conditions: diabetes, rheumatoid conditions, Reynaud's disease etc.
The SIDAS Orthopedics Centre also specialises in everyday and high-level sports. Each year many athletes benefit from Sidas' expertise and product innovation, improving their performance on a daily basis.
Texte Droite
Discover the center's website
Make an appointment through Doctolib
Texte Gauche
The Campus (Saint-Etienne-de-Saint-Geoirs – France)
The Sidas World Campus is located in Saint Etienne de Saint Geoirs and is comprised of four buildings: the Factory, the Service Centre, the Platform and the Base Camp.
A. The Factory is a place of production and service. From a pair of custom-made orthoses (OPCT Factory) to a series of consumer insoles; those are products made in France for the good of all.
B. The Service Center is the center for equipment and after-sales services. Also place of the medical supply chain. Always at the service of our customers!
C. The Platform is the nerve center for consumer, regulatory and information systems services. Contains within it a special bunker to test Therm-ic products
D. The Base Camp, location of the R&D and marketing teams, but also showrooms and training rooms. The latest of the buildings, it was designed to limit our impact on the environment. It is equipped with solar panels that cover the entire roof, a heating system and a chilled water air conditioning system directly connected to the water table. It's a place to meet, and share our expertise!
Around the world
For over 45 years, Sidas World has travelled the world to offer solutions for well-being and comfort, so that everyone can enjoy life to the full. Today, we are present in over 45 export countries, with 12 subsidiaries providing solutions and expertise to serve all.