7 good reasons to buy our second-hand products!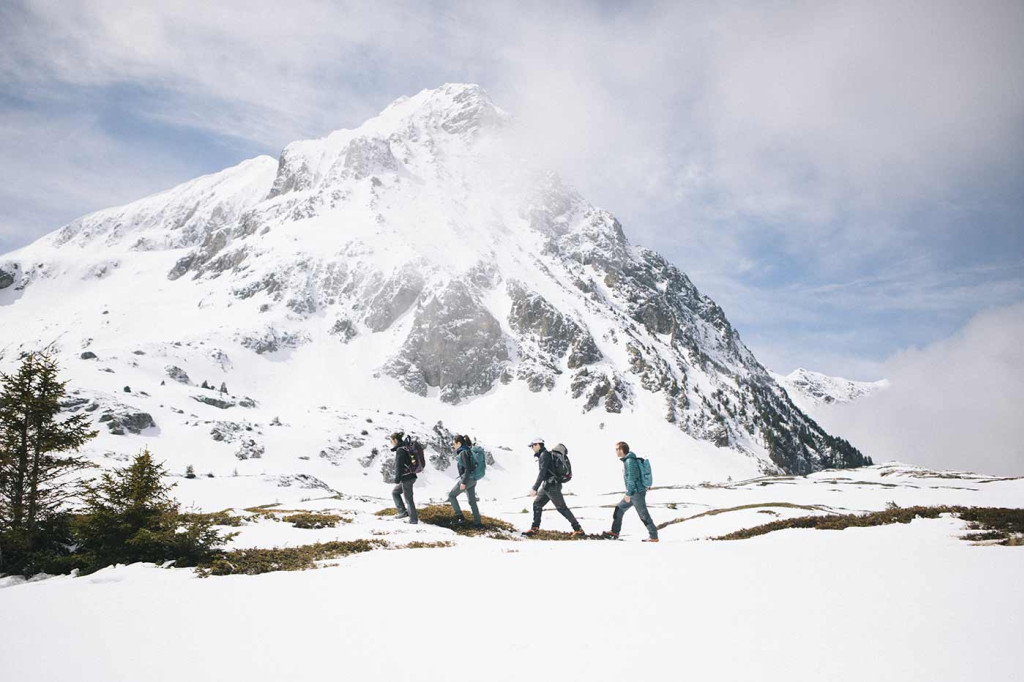 Second-hand - but top quality - thermal batteries and heat accessories! This is the promise we make at Therm-ic: we offer a second life to guaranteed reconditioned equipment that will keep you warm all winter long, in your ski boots or elsewhere.
Cheaper and more ecological, we seek to offer these high-performance second-hand batteries as an eco-friendly commitment, in order to limit electronic pollution, but also to provide our customers with money-saving options, with the awareness that combatting the cold is becoming a luxury.
We present 7 good reasons - including hand warmth, foot warmth, and respect for the planet - to obtain our second-hand products.
1. BECAUSE BUYING SECOND-HAND IS TAKING A (SMALL) STEP TO HELP THE PLANET
Without wanting to greenwash and by taking care not to succumb to marketing hype, our second-hand equipment is part of a genuine ecological approach. We are aware that this is just a small step for the planet, but it is a small step nonetheless.
Each year, dozens of batteries and heated accessories are thrown away or returned by our clients. These electronic components are wasteful but can easily be reconditioned. So we decided to give them a second life in order to make the fight against the cold an ecological commitment, by avoiding overproducing and to reduce our carbon footprint.
2. BECAUSE RECONDITIONED THERMAL BATTERIES ARE MORE ECONOMICAL
Buying second-hand thermal equipment is a small gesture for the planet but also for your wallet. Let's look at two concrete examples to prove this.
The SECOND-HAND C-PACK 1300B, our second-hand Bluetooth batteries for heated insoles cost from 55 to 90 euros depending on the grade of reconditioning, compared to 160 euros new.
The SECOND-HAND S-PACK 700B, our second-hand Bluetooth batteries for heated socks cost from 65 to 100 euros depending on the grade of reconditioning, compared to 160 euros new.
3. BECAUSE WE CLASSIFY OUR RECONDITIONED EQUIPMENT USING 3 GRADES
Our thermal products are reconditioned using a very meticulous process. Our experts identify, verify, certify, refurbish and test batteries and accessories before giving them a second life. They are then classified according to three grades of reconditioning:
- Good condition
- Very good condition
- As new condition
4. BECAUSE OUR SECOND-HAND THERMAL ACCESSORIES ARE GUARANTEED
Confident in the quality and reliability of our batteries and heating accessories, they come with a warranty related to their reconditioned grade. Each item has its own warranty depending on the way it has been reconditioned.
This guarantee is 6 months for products in "good condition", one year for those in "very good condition" and two years for those in "as new condition", from the date of purchase on our website.
5. BECAUSE YOUR SOCKS AND SKI BOOTS WILL STAY WARM ALL WINTER
Our range of second-hand equipment is extensive. This is to ensure you are warm and comfortable all winter long, in your ski boots or elsewhere. In our used products section, you can find reconditioned batteries for your insoles or heated socks as well as reconditioned shoe dryers.
Performing well in all temperatures and sports, these batteries, managed from your smartphone application, will allow you to combat the cold by bringing warmth to your hands and comfort to your feet throughout the day spent outside.
6. BECAUSE WE NEVER MISS AN OPPORTUNITY TO FINE-TUNE THE DETAILS FOR DELIVERY
The equipment we give a second life is delivered in a small eco-friendly and reusable linen pouch. All batteries are also delivered with the necessary USB cable for charging.
7. BECAUSE WE LIKE TO GIVE A SECOND LIFE TO GREAT STORIES
At Therm-ic, we love great stories. It could even be described as the mission we invest in: to support everyday or extreme adventures in the best possible way. So, it pleases us to know that our products inspire these great stories, so that they pass from hand to hand, with different main characters in each chapter.