Sport Achat - January 2023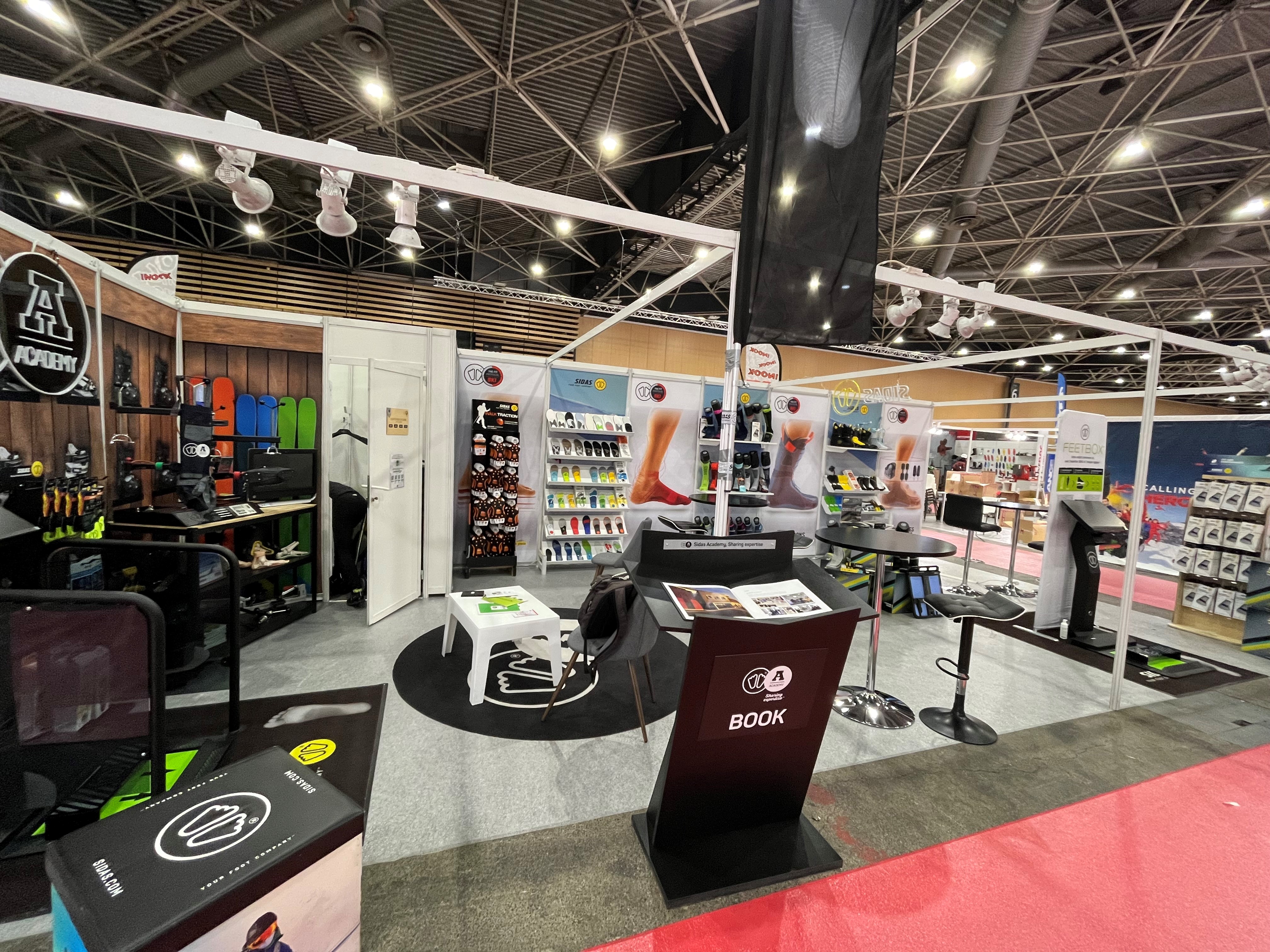 All the team at Sidas Sport France were present for the salon Sport Achat to present the new creations and collections for Winter 2023-24. An edition that was ahead of purchasing schedules, but which nevertheless attracted many customers and onlookers. What's new in the stands:
ACADEMY
A corner fitted out in the ACADEMY colours, was a great success, particularly with the presentation of Feetbox Evo Rental and their bootfitting corner.
THERM-IC
The presence of THERM-IC will be reinforced in shops with the new version of Therm-ic Spot, with a more refined and functional design, usable all year round. As for products, we have launched a new range of heated textiles and accessories using our newly patented SET© technology.
SIDAS
On the SIDAS side, the Race corner, to present the new range of products dedicated to the competition. As well as new products in the winter sports socks collection.